Outsourced Internal & Supply Chain Auditing Services
Outsourced Internal
Supply Chain Auditing Services
Today's audit reporting needs go well beyond management system attestation. It's imperative to have confidence in your organization's policies, controls, processes and security. It's equally critical to both have and inspire the same confidence in suppliers, vendors and partners. And that trust can translate into a significant competitive advantage, improving efficiencies and reducing costs. That is why more and more of the world's leading organizations are choosing to work with the Kelmac Group®.
Kelmac Group's audit practice can provide the rock-solid verification your organization, customers, suppliers, investors and regulators require. We have the courage and integrity to help you meet these demands by providing a timely and constructive challenge to management, a robust and clear perspective to your audit committee, and transparent information for your stakeholders.
This interdisciplinary audit team brings a precise focus to management system assurance needs, blending industry-specific and multi-discipline skills in technology, regulatory compliance and business processes with strong business expertise.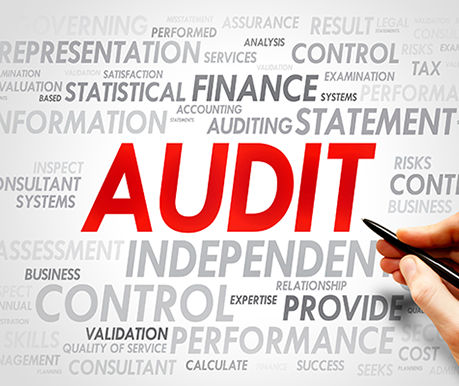 What
Audit and Assurance Service

is right for you?

It is important you fully understand the audit service you require. The following is a brief outline that should help you choose the right service for you:
Conformity Audits: A Conformity Audit is an internal or 1st party audit where the audit objective is to verify the degree of conformity of the organization's practices against the organization's requirements, e.g. company policies and procedures or an ISO or Private label Standard[s].

Supply Chain Audits:A Supply Chain Audit is an external audit where the audit objective is to verify the degree of conformity of the organization's practices against a combination of product specifications and/or customer-supplier contract or agreement. A supply chain audit may be used to verify the technical, QA, or financial capabilities of a new supplier or vendor or to verify the degree of compliance of the supplier/vendor's practices against the contractual requirements of the customer. The Kelmac Group® can carry out one or more supplier/vendor audits on your behalf or you can outsource the management of your supplier/vendor audits to the Kelmac Group

Assurance Audits:An Assurance Audit is the most comprehensive Kelmac Group audit, where the objective is to verify the degree the organization's internal controls meets the needs of interested party's. The assurance audit service goes beyond ISO audits and is aimed at client's who want to meet the growing demand for enhanced disclosure and accountability. We strive to give our clients an intelligent, imaginative and resourceful insight aimed at improving the organization's performance. Our experts analyze every aspect of your business, providing real value and underpinning interested party confidence.
Why Outsource or Co-source your
Audit Function

to the

Kelmac Group?

The following are the primary reasons many organization's outsource their auditing function to the Kelmac Group:
It's hard to get a qualified, independent provider who can offer both local and global coverage
Outsourcing the audit function can potentially save companies from 20% to as much as 40% in costs. Much of that savings comes from leveraging scale and global capabilities.
Flexible access to scarce resources and the right expertise, when you need it
Eliminating fixed costs associated with staffing, audit training and recruiting costs
Obtaining a fresh perspective, an added level of scrutiny and quality of insight to achieve internal control objectives by bringing a systematic, disciplined approach to evaluate and improve the effectiveness of risk management, controls and governance processes
Are
Audit Services

the same?

Many organization's find the quality and added value provided by audits varies significantly and quite often the audit results often falls short in terms of providing management with the quality of strategic and operational insights, designed to address business risk, highlight compliance issues, and improve organizational performance. With the Kelmac Group® we address this challenge by providing you with:
Consultants who specialize in particular industries and bring an in-depth knowledge of your industry, utilizing many years of experience to support an internal audit function within an organization, regardless of age or experience of the client organization
Consultants who are aware of issues, both industry-specific and general, that the organization may not be privy to, thereby being in a position to offer independent recommendations across those areas to help alleviate the business risks and possible negative impact on the organization
An independent internal audit review that allows for an unbiased audit specific to the organization's industry of operation. This allows for new ideas to be communicated to improve efficiency and effectiveness of operations, improve internal controls, and reduce risk. We strive to exceed the mandated reporting standards and provide real insight into the actual performance of the client's business
A strong independent audit function, often results in the development of benchmarks, that management and employees may use as a standard to measure performance
Outsourced Internal Auditing Services
Offering a comprehensive range of capabilities to assist you management, maintain and continually improve your Management Systems in the following areas:
Quality Management
ISO 9001:2015
Environmental Management
ISO 14001:2015
Health & Safety Management
OHSAS 18001:2007/ISO 45001
Quality in Medical Devices
ISO 13485:2016
Food Safety Management
FSSC 22000:2010
Information Security
ISO/IEC 27001:2013
Laboratory
ISO/IEC 17025:2005
Energy Management
ISO 50001:2013
Outsourced Supplier Auditing Services
Offering a comprehensive range of capabilities to assist you management, maintain and continually improve your Management Systems based on:
Quality Management
ISO 9001:2015
Environmental Management
ISO 14001:2015
Health & Safety Management
OHSAS 18001:2007/ISO 45001
Quality in Medical Devices
ISO 13485:2016
Food Safety Management
FSSC 22000:2010
Information Security
ISO/IEC 27001:2013
Energy Management
ISO 50001:2013
Integrated Management Systems
PAS 99
Perspectives

How to go beyond ISO Certification for your Company?

How to go beyond ISO Certification for your Company?

Latest From Blog

What type of Quality Internal Auditor do you want to be?

There generally isn't a whole lot of variation out there. Perhaps a friend or colleague recommended a course? Perhaps a course was running nearby at a time that worked for your schedule? We find that for most, many assume that once a training is certified – that all training is equal and the same

Perspectives

ISO 9001 - the 2015 Revision

ISO 9001 is the world's most commonly used standard for implementing a systematic and effective approach to the quality management of products and services. This standard is currently under review and will be available by the end of 2015 becoming ISO 9001:2015. There is a draft currently available
;
Testimonials
We Fasialiah Medical Systems{FMS) would like to express our satisfaction and appreciation to Infovision Consultants W. L. L. {ICON) and their consulting project team members for their excellent efforts and teamwork towards successfully completing the consulting, training and support project for ISO 9001 (Quality Management System) and ISO 13485 (Quality Management System for Medical Devices). We also admire about their aspiration for prompt and flawless high-quality deliverables. We believe their consulting methodology accompanied by strong project management made it possible for Faisaliah Medical Systems to complete project within project timelines and within budgets. We will definitely look forward to the opportunity to work with Infovision Consultants again and would like to recommend you to anyone seeking similar consulting, training and support services for international management systems standards.

AI-Faisaliah Medical Systems Co

We are glad to inform you that Infovision Consultants W. L. L. has been working with Ministry of Transportation and Telecommunications of Kingdom of Bahrain since 2010. Infovision has work up to our satisfaction for various consulting, assurance, and training activities done for us. All directorates of Civil Aviation Affairs were supported by Infovision on yearly audits, trainings and documentation upgrades ever since they started working with us. They prove instrumental in enhancing our Quality Culture and making Quality Management System adapted at all levels within the organization. Infovision also conducted turnkey consultancy and training for Port and Maritime Affairs, Aviation Safety and Security Directorate, etc and these entities were successfully certified by leading certification bodies like LRQA. We find the management and team of Infovision committed to the client and believe in adding true values and always ready to assist in creating sustainable management systems We recommend Infovision Consultants for further projects.

Ministry of Transportation and Telecommunications.

We Gulf Medical Company would like to express our satisfaction and appreciation to Infovision Consultants W. L. L. and their consulting project team members for their excellent efforts and teamwork towards successfully completing the consulting, training and support project for ISO 9001 Quality Management System. We also admire their aspiration for prompt and flawless high-quality deliverables. We believe their consulting methodology accompanied by strong project management made it possible for GMC to complete project within project timelines and within budgets. Infovision possesses vast knowledge and skills in consulting, training and support services for international management systems standards. Gulf Medical is currently contracting Infovision for a project and we recommend them to any other similar business. Gulf Medical wishes Infovision all the success towards the fulfilment of their mission.

Gulf Medical Company